The commons area will be the last to be completed. It looks like they have a long way to go but is supposed to be mostly completed by open house time.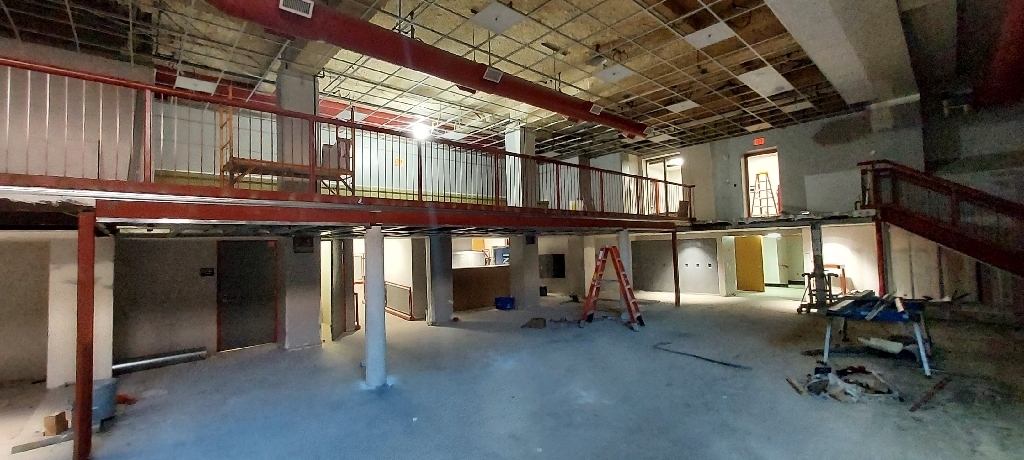 Mrs. Braun will enjoy her new classroom. It even has a room now for a kiln.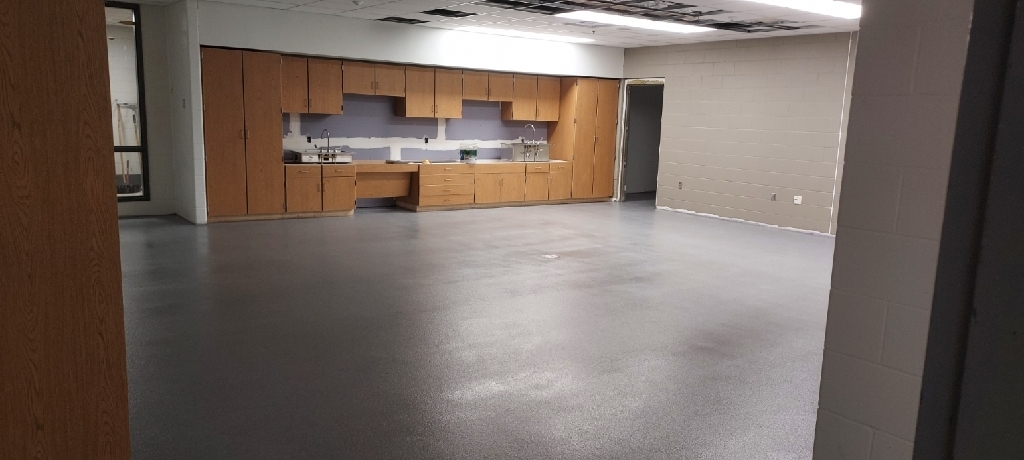 The multi-purpose room (home ec room) got a facelift. It's going to be nice to use this roomm throughout the year.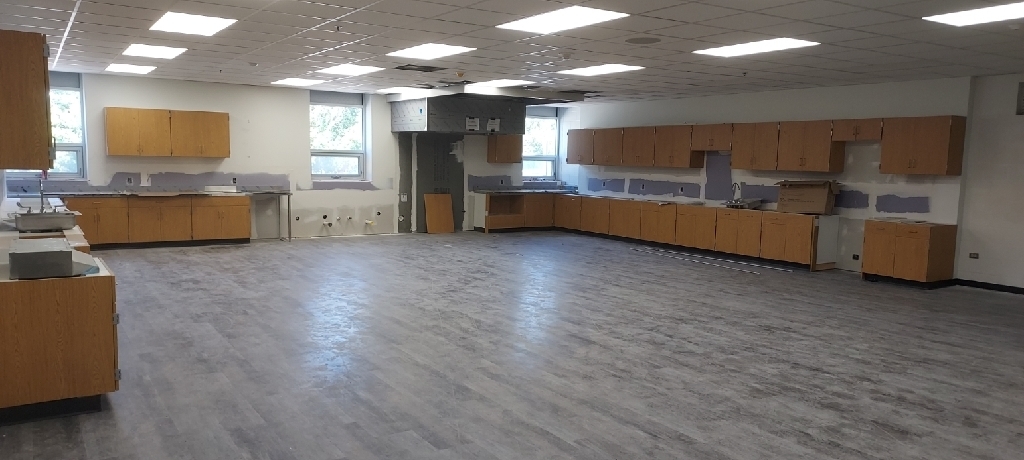 a view from Mr. Sampson's computer room. The new floor looks great!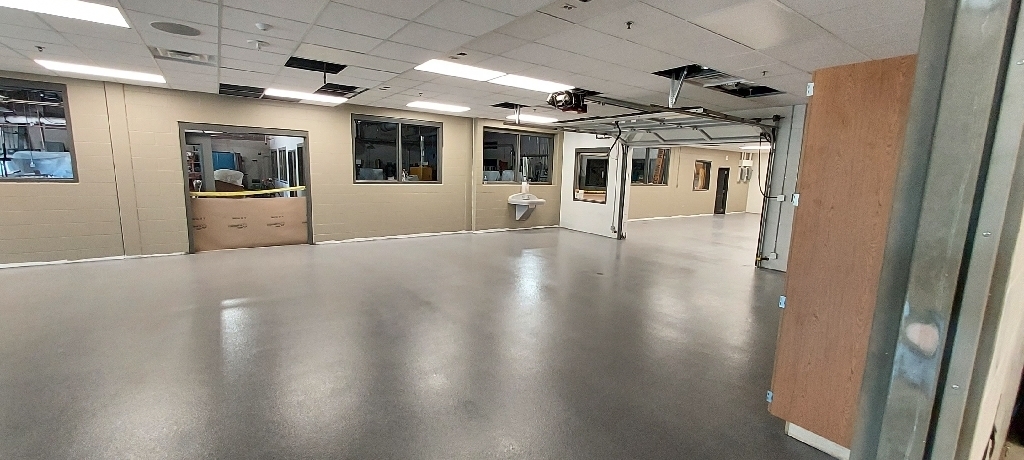 Fall is officially here when Volleyball and Football season starts. Good number of volleyball players out this year under the guidance of new head coach Jordan Pierce. Looking forward to an exciting year!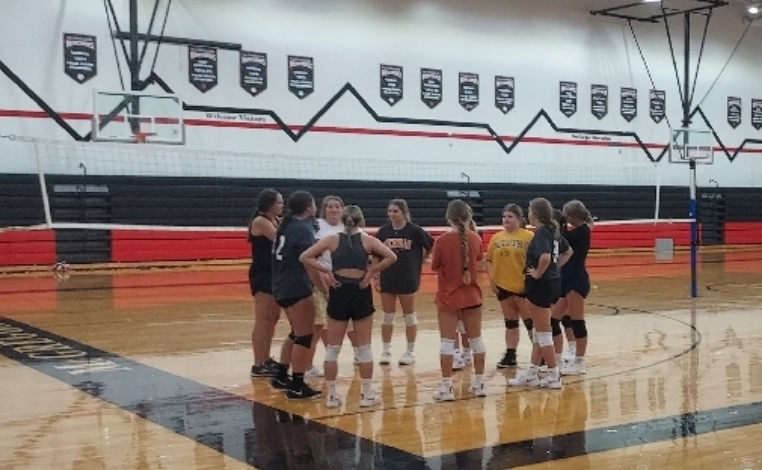 Good news! The metal fire doors have arrived and are going in at this time.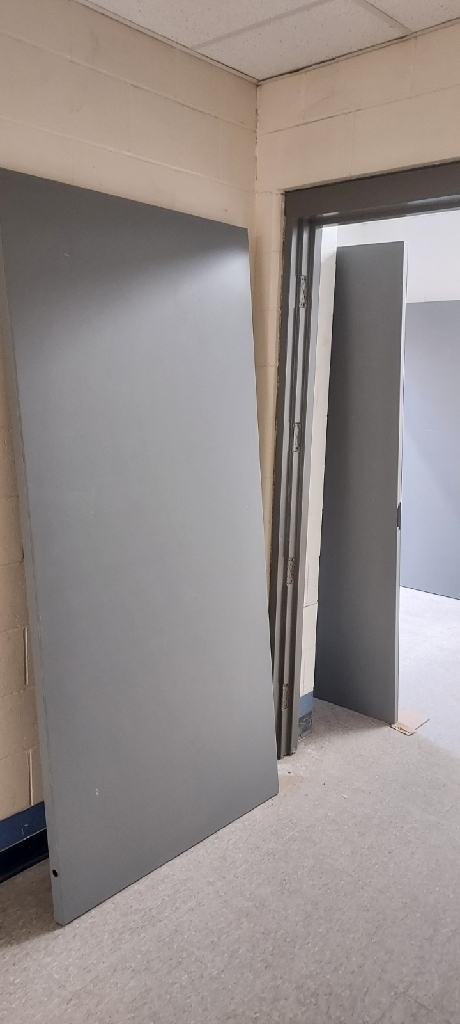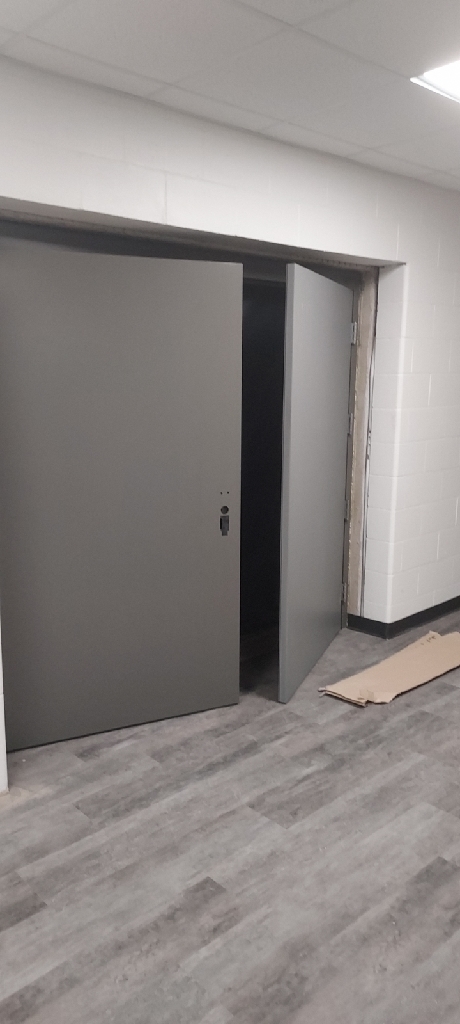 Please plan on attending - see the attached flyer A suicide attempt left 16-year-old varsity cheerleader, Emma Benoit, paralyzed, but propelled her on a mission to use her painful experience to help others and stay alive.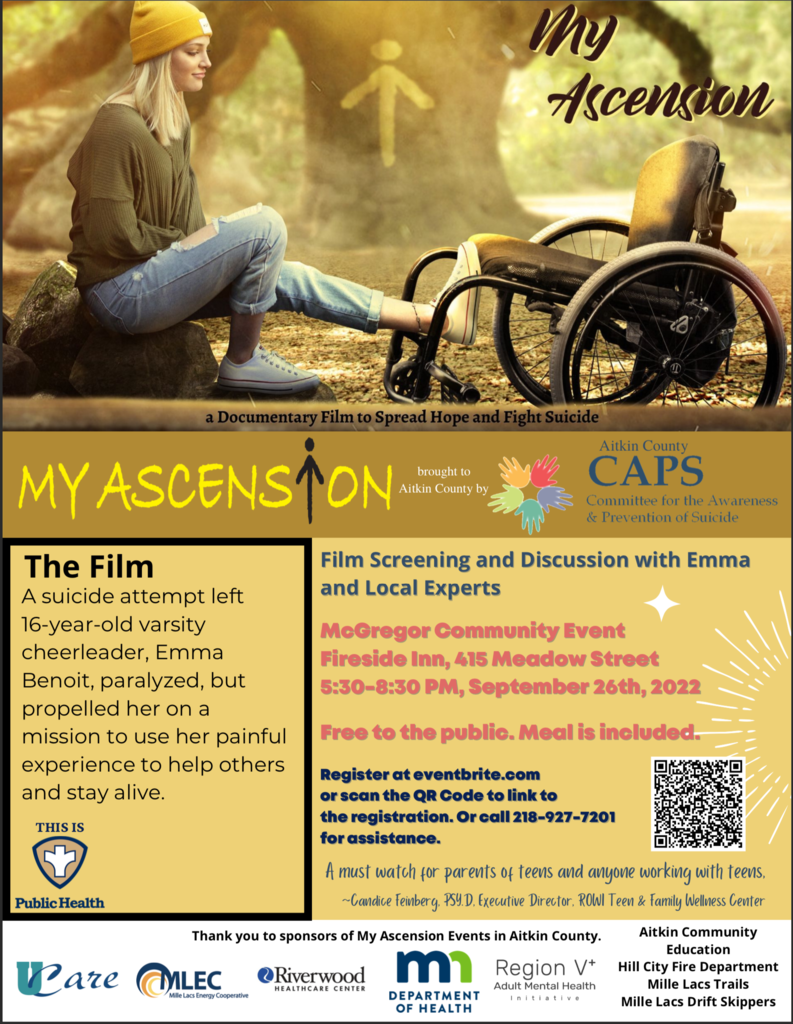 Check out the opportunities for employment with the school. Just added Payroll/Admin Assistant and still looking for a paraprofessional and a Family Engagement Coordinator.

Purchasing school supplies can get expensive for parents. You should save your receipts from these purchases because most school supply purchases qualify for a valuable K-12 Education Credit or Subtraction. Learn more about the credit and subtraction and how to claim it on your taxes next year: https:/
www.revenue.state.mn.us/k-12-education-subtraction-and-credit

They finally started the groundwork on the new bus garage. There was a hang-up on the State's end waiting to get the ok from them. Just another project happening at McGregor Schools.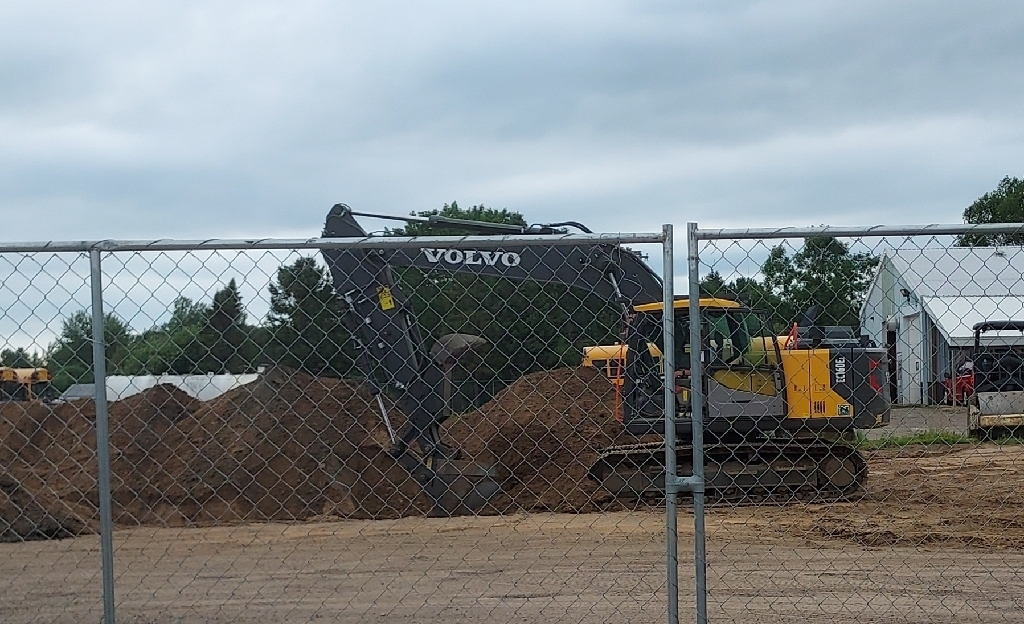 a couple more pictures of the construction for 7/28.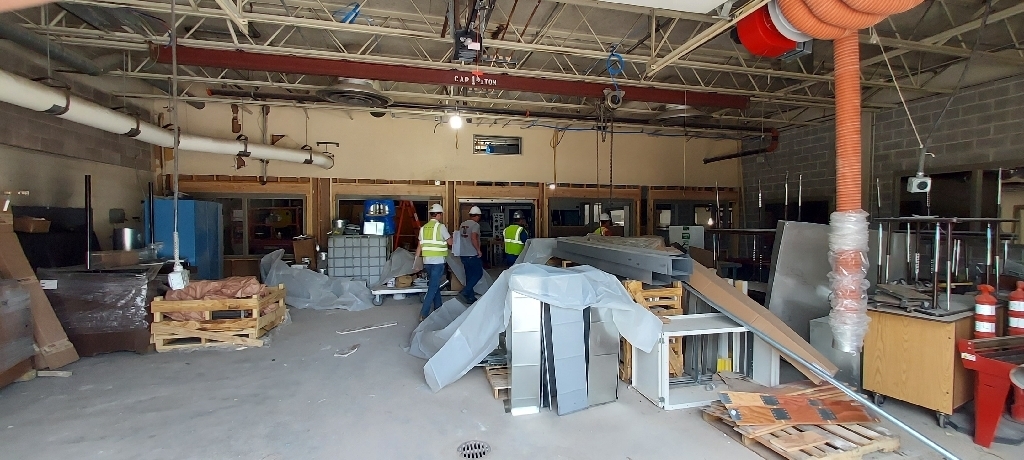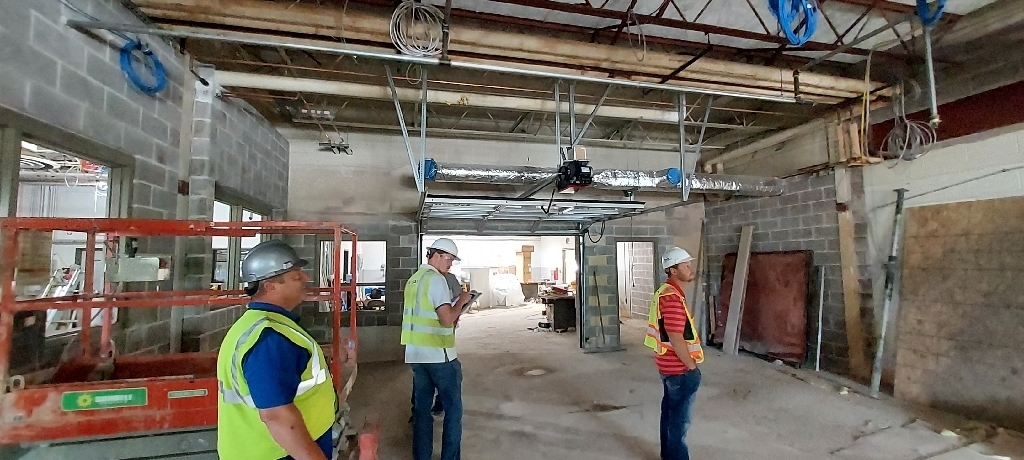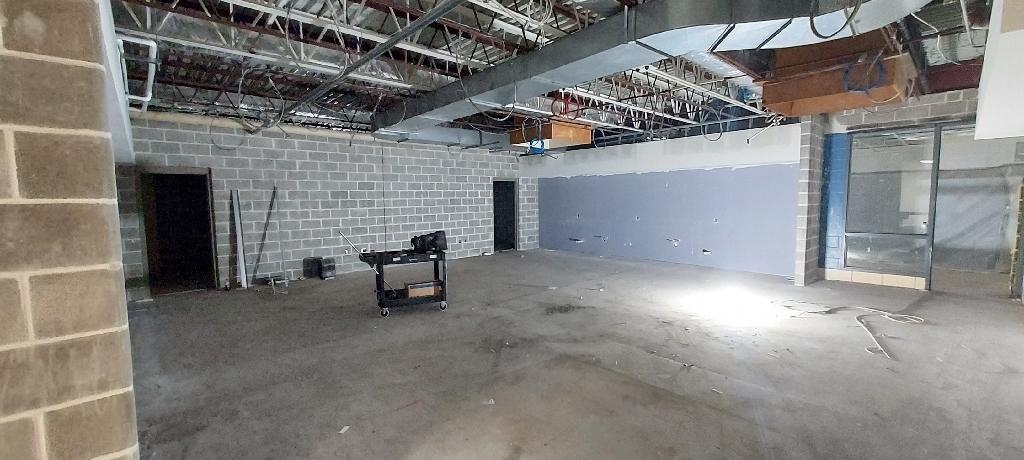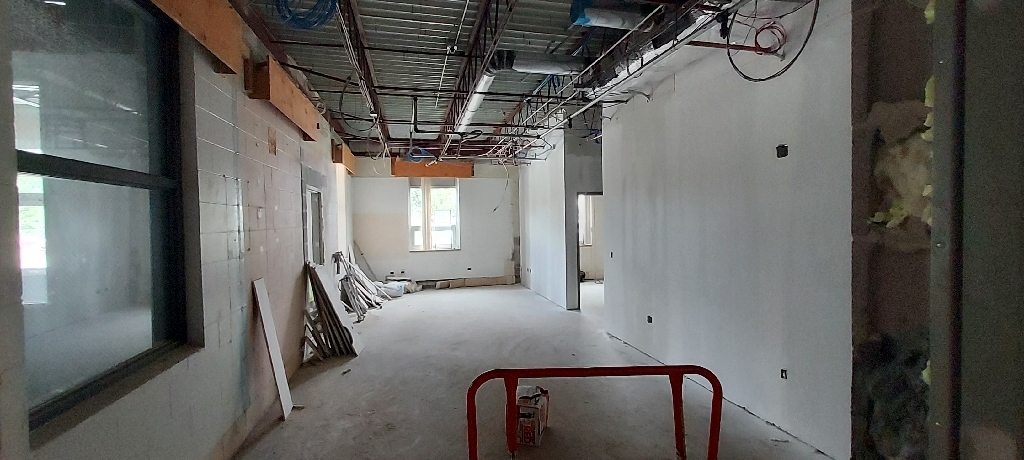 Some new pictures of recent construction. It may not look like much has taken place in the last week but it is amazing the progress that has happened. I still wonder how they'll be done on time but will have to believe what they tell me at this time.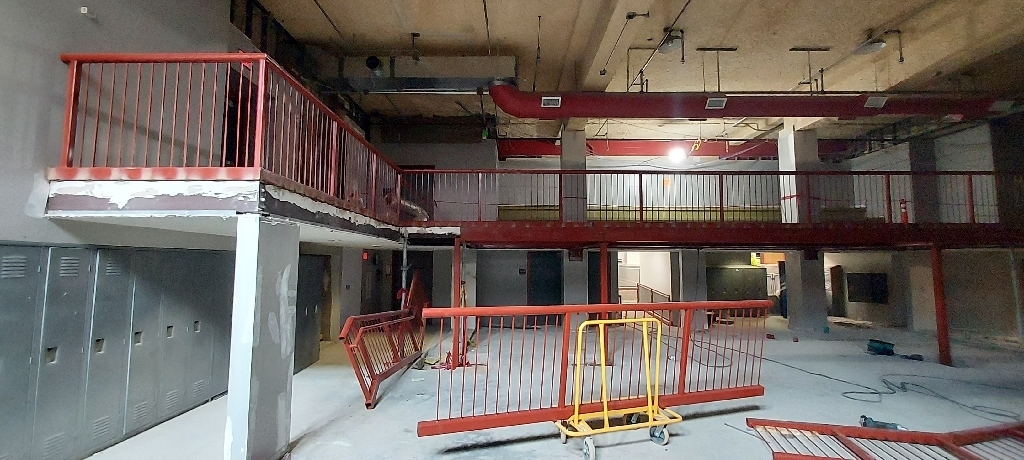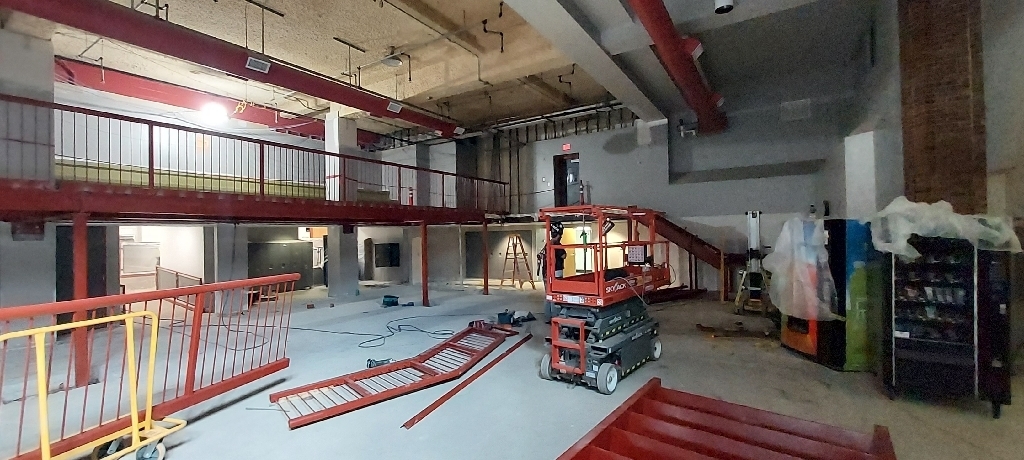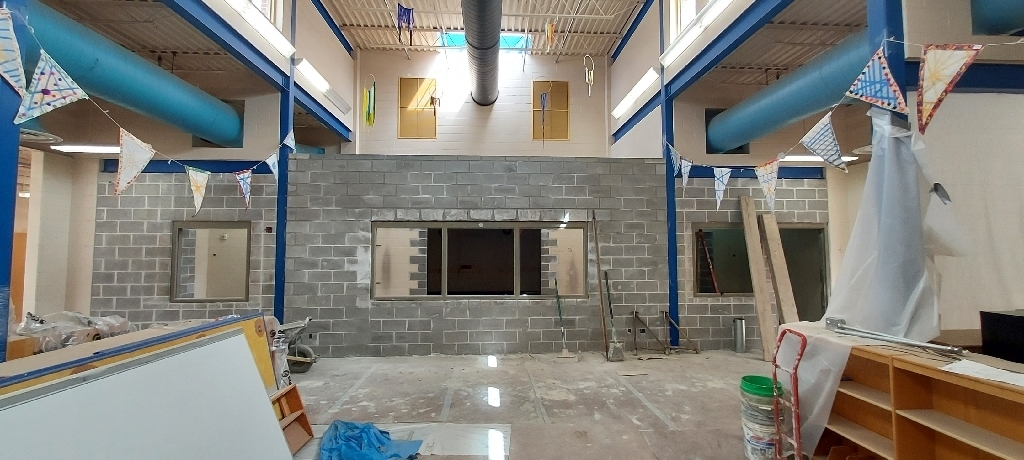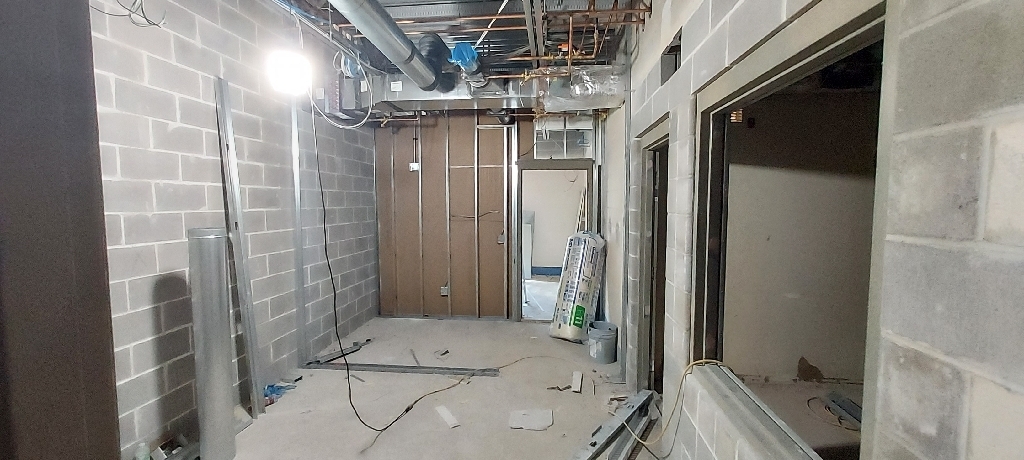 Days 1 and 2 of volleyball camp for grades 3-9 🏐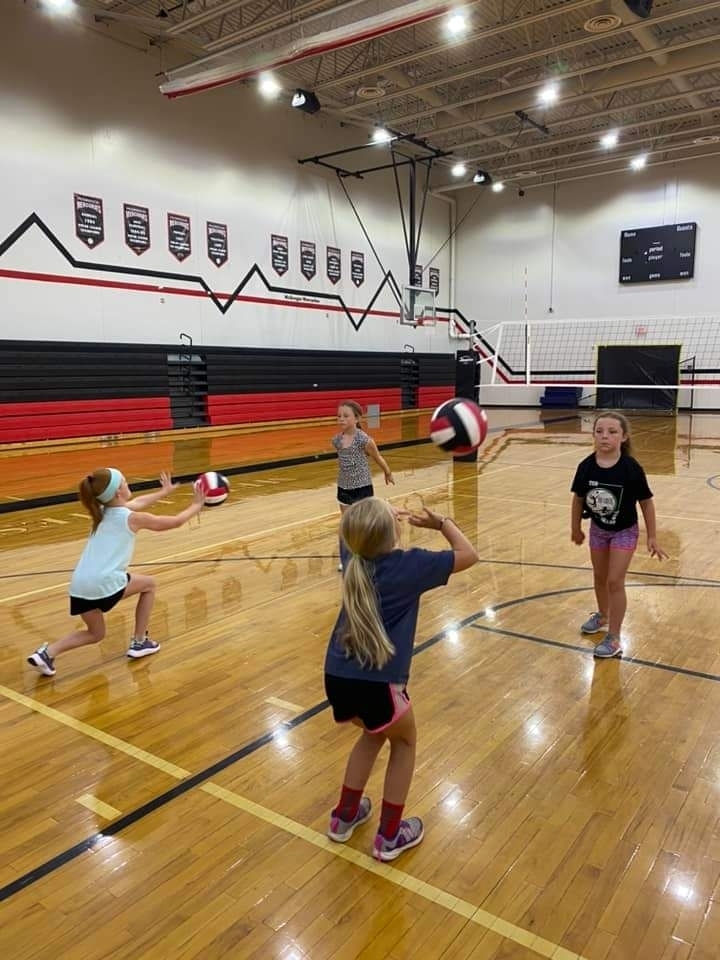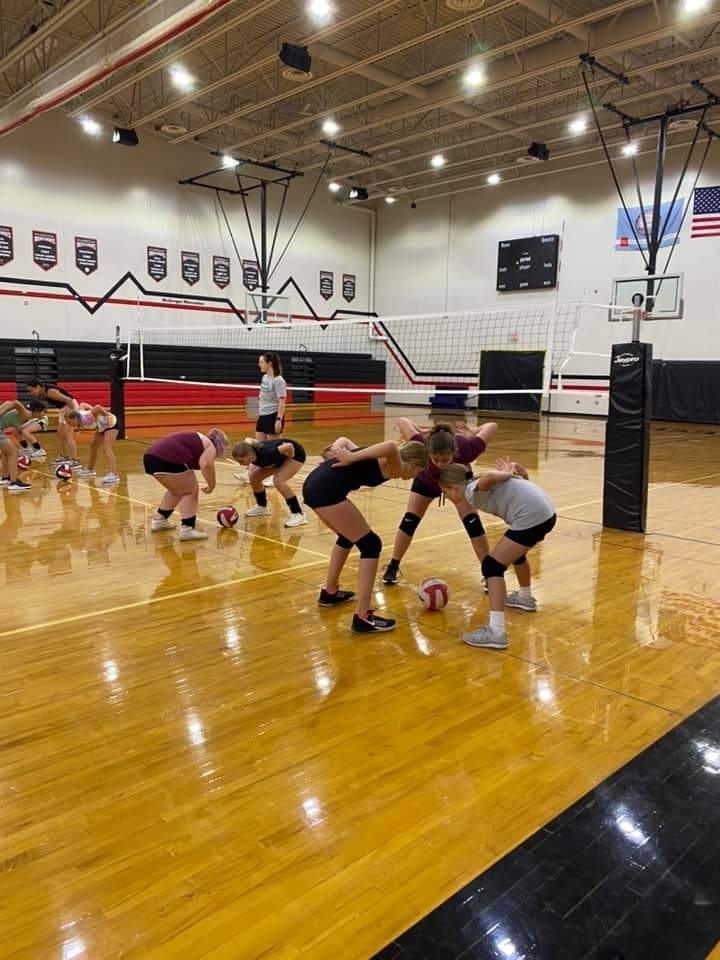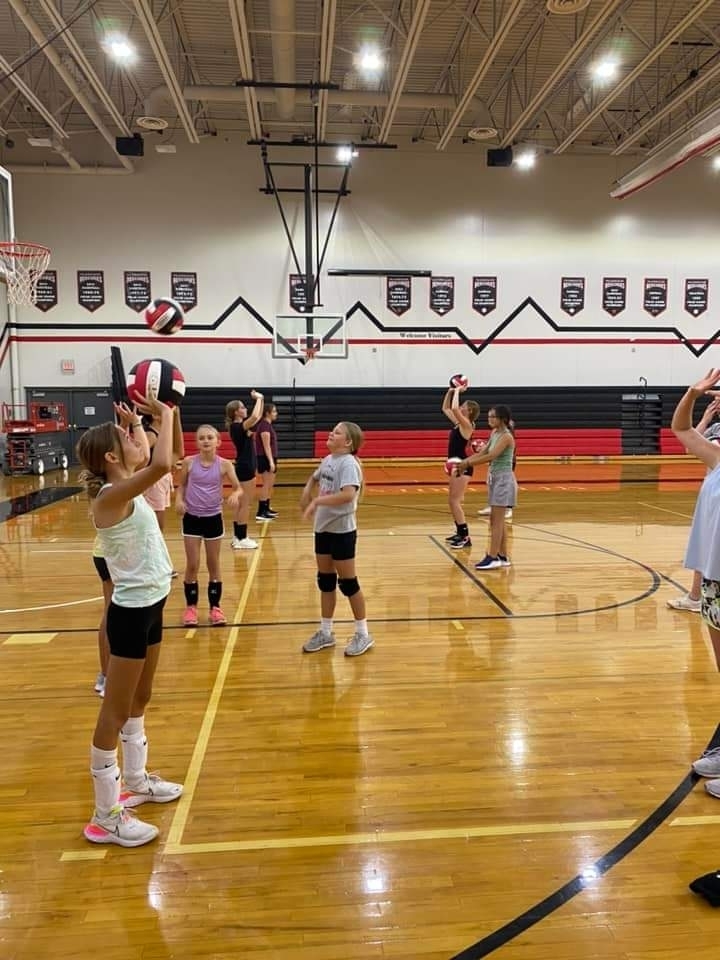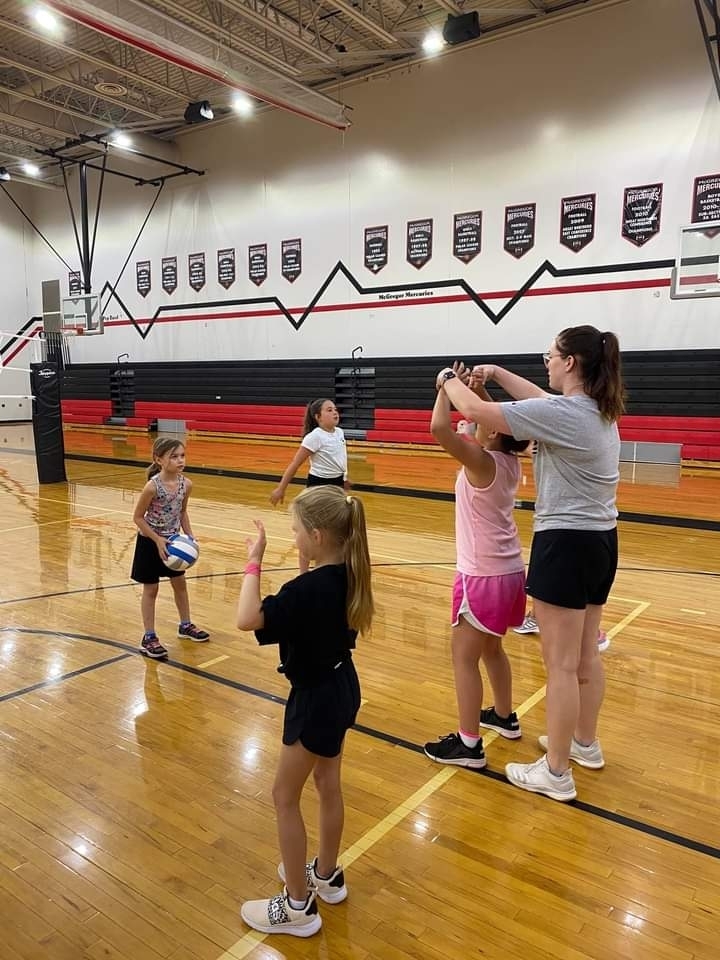 Student Handbooks for the 2022-2023 school year have been placed on the District Webpage. Some items to be aware of for the high school: 1) COMMUNICATION DEVICES McGregor ISD #4 understands that distractions caused by cell phones can cause a non-optimal learning environment, and unnecessary distractions to the user and the other students in the classroom. Therefore, the following rules have been put in place for this school year. Upon entry to the classroom, all students will be required to put their cell phones in the designated area as directed by the classroom teacher. A teacher may grant permission for the class or individual students to use/get their cell phones on an as need basis. Students will be able to check messages on their phones during lunch and passing time. Parents are encouraged to message students through office if they need to contact their student immediately. Otherwise, students can check messages between classes. 1st Offense: Teacher takes the phone for the remainder of the class period. 2nd Offense: Phone will be taken to the office for the remainder of the school day. 3rd Offense: A parent/guardian will be called to come in and pick up the phone. 4th Offense: The student will not be allowed to bring the cell phone or device into the building for a period of time as determined by the principal. Failure to give up a phone to a staff member will result in further disciplinary measures. This policy could become more restrictive at any time if the administration and McGregor board of education deem it necessary for the successful conducting of the educational process. 2) CLOSED NOON HOUR McGregor High School operates on a closed noon hour policy; that is, students are not to leave the school grounds without school permission. Passes to leave the building during lunchtime are given with parent permission through the office on a day-by-day basis. Due to safety issues with school entrances and a past disregard for the rules regarding open lunch, there will be no open lunch to start the 2022-23 school year. The McGregor school board and administration are encouraging students to work through the student council to put forth a plan that will be workable for the school. This plan is to be submitted to the high school principal and then to the school board for approval.

We heard from Nexus last night at the board meeting that our contractor with the doors is having difficulty getting them for the project. At this time Nexus is working on the problem and talking with the State about the issue. As of this morning I was informed that they (the State) would still let us start as they figure out a solution. I will continue to keep the board and public informed of developments. Brad Johnson

Attention Elementary Parents. This year we will host Open House like conferences. Families will sign up for an individual 15 minute conference with the teacher. This will be done on the JMC family app like is has been during the school year. Families will be able to start doing this during the week of August 8th. We will let students know who their classroom teacher is during that week. The school will send out a message letting parents/families know when it is available. Also during conferences we will have the photographer here to take school pictures. Please plan on attending and having these pictures taken during that time, if at all possible. Open house is scheduled for Thursday, September 1st from 12:30 - 7:00 p.m. Enjoy the final 6 weeks of summer vacation and we'll see you on the 1st.

Four of our MERCS Cheerleaders were awarded the honor of All-American at cheer camp this weekend. Only the top 12% of the cheerleaders and dancers from Varsity Spirit camps earn the chance to participate in a performance of this caliber. These four girls have the opportunity to represent McGregor by performing at the 81st PEARL HARBOR MEMORIAL PARADE IN HONOLULU, HI!! Way to go Abbi Burk, Deanna Rothe, Chloe Litwin and Kamryn Zrust!!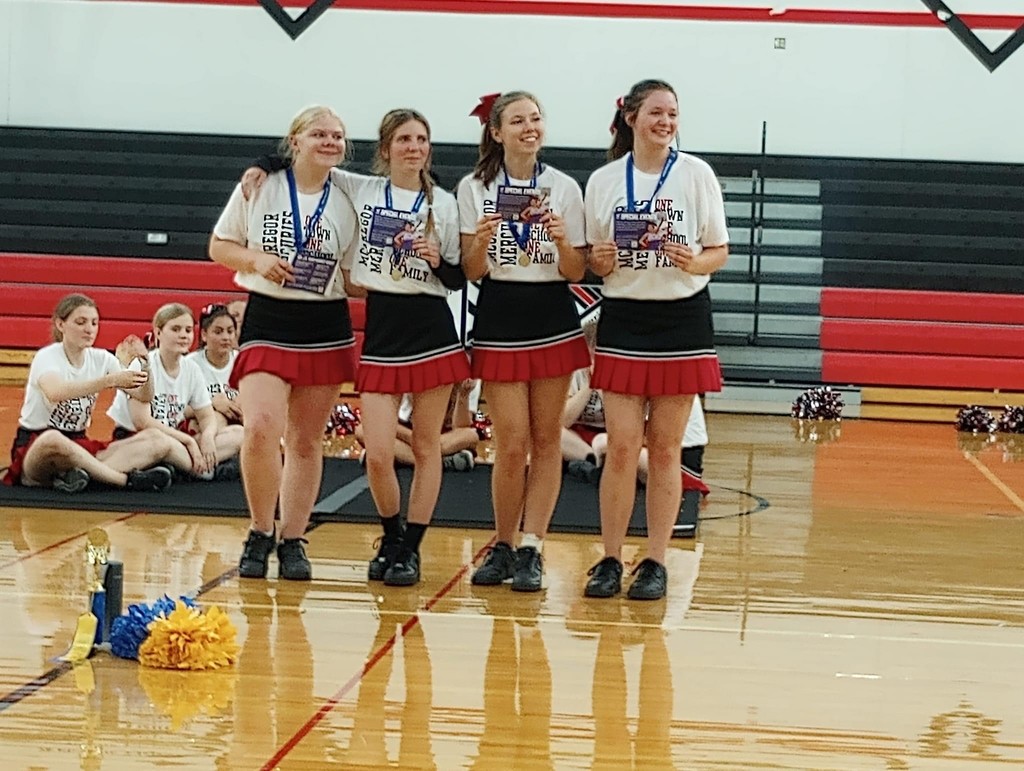 check out the value of comic books and students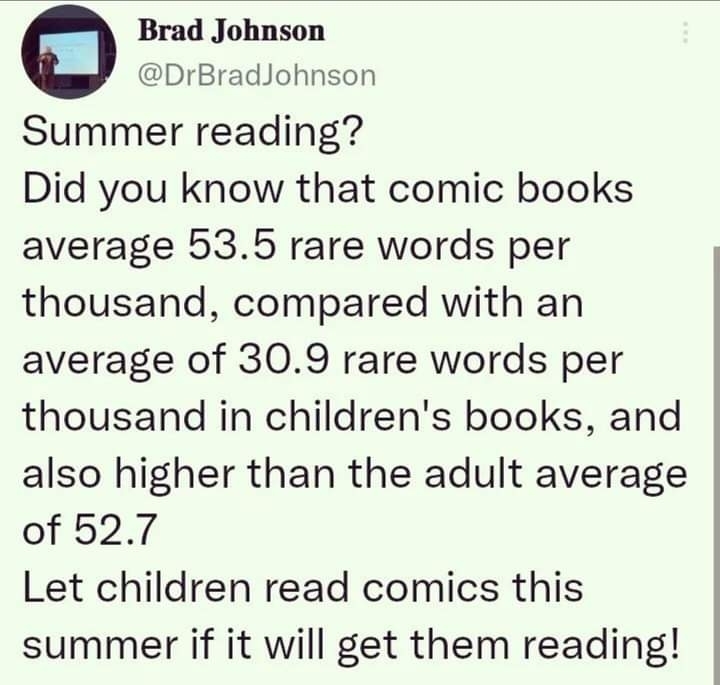 Might not look like much has taken place in the past week but there has been good progress. Enjoy the pictures of this week's construction.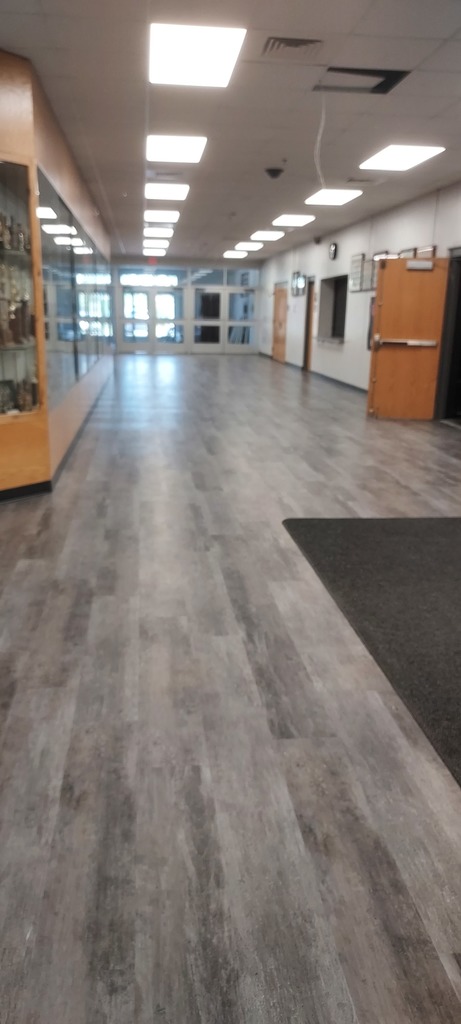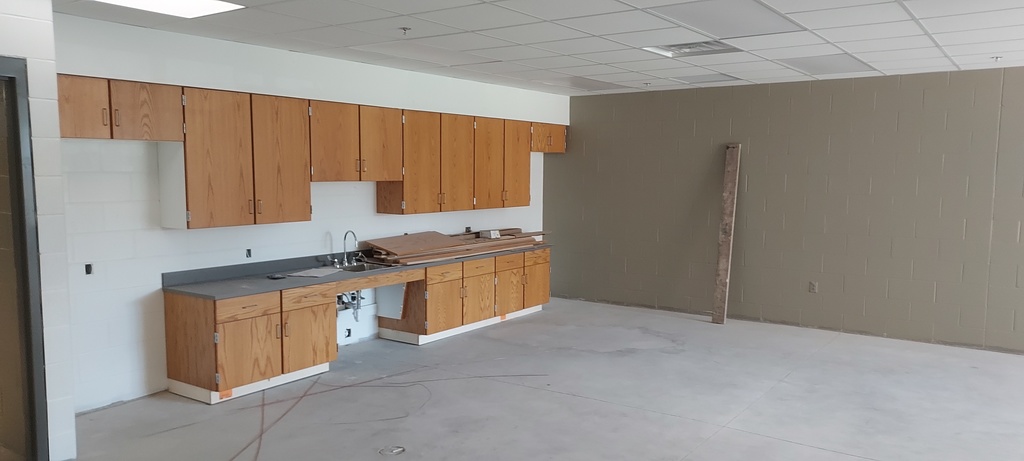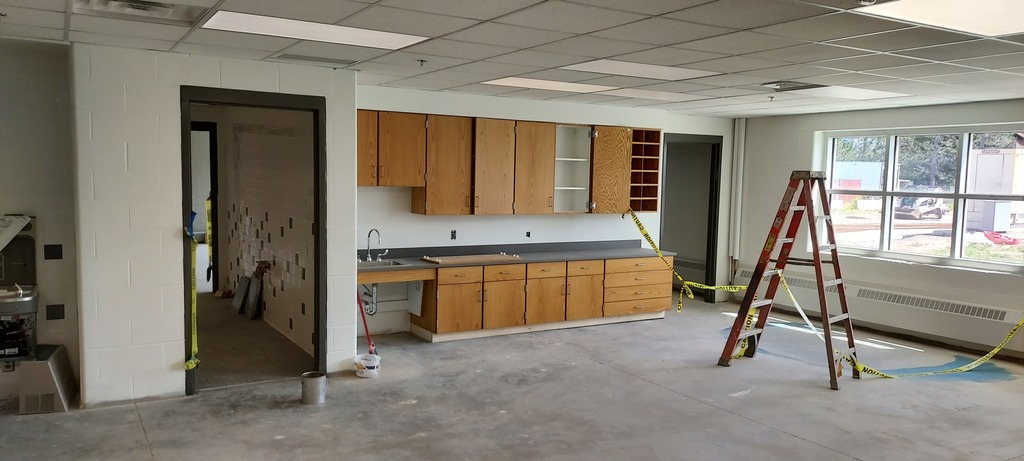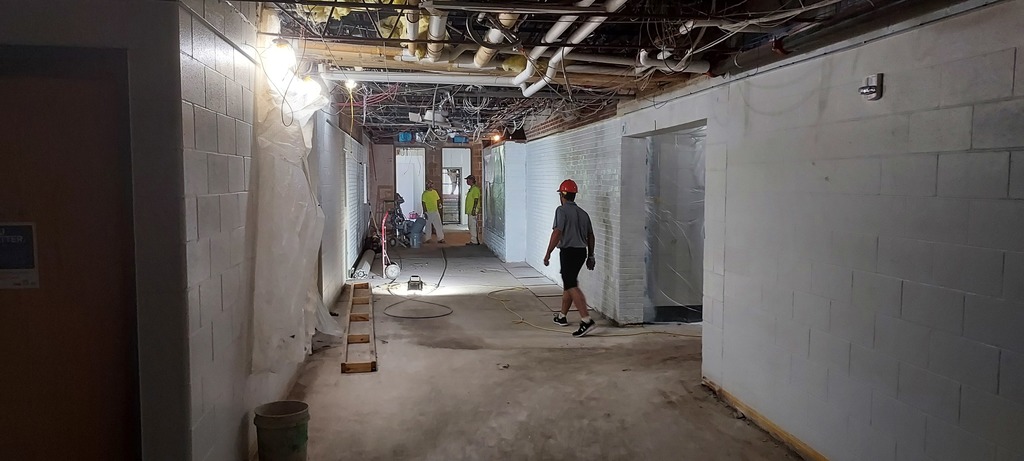 The Ethel Curry American Indian Leadership Scholarship (ECS) is now accepting new applicants for SY22-23. This scholarship is meant to aid American Indian students in their pursuit of higher education opportunities. Awards generally range from $1000-$5000 per academic year but may vary. The scholarship is open from March 1 to May 31 annually. Please visit the ECS informational page to learn more about this opportunity and to download the student application.
https://education.mn.gov/MDE/fam/indian/ethelcurry/