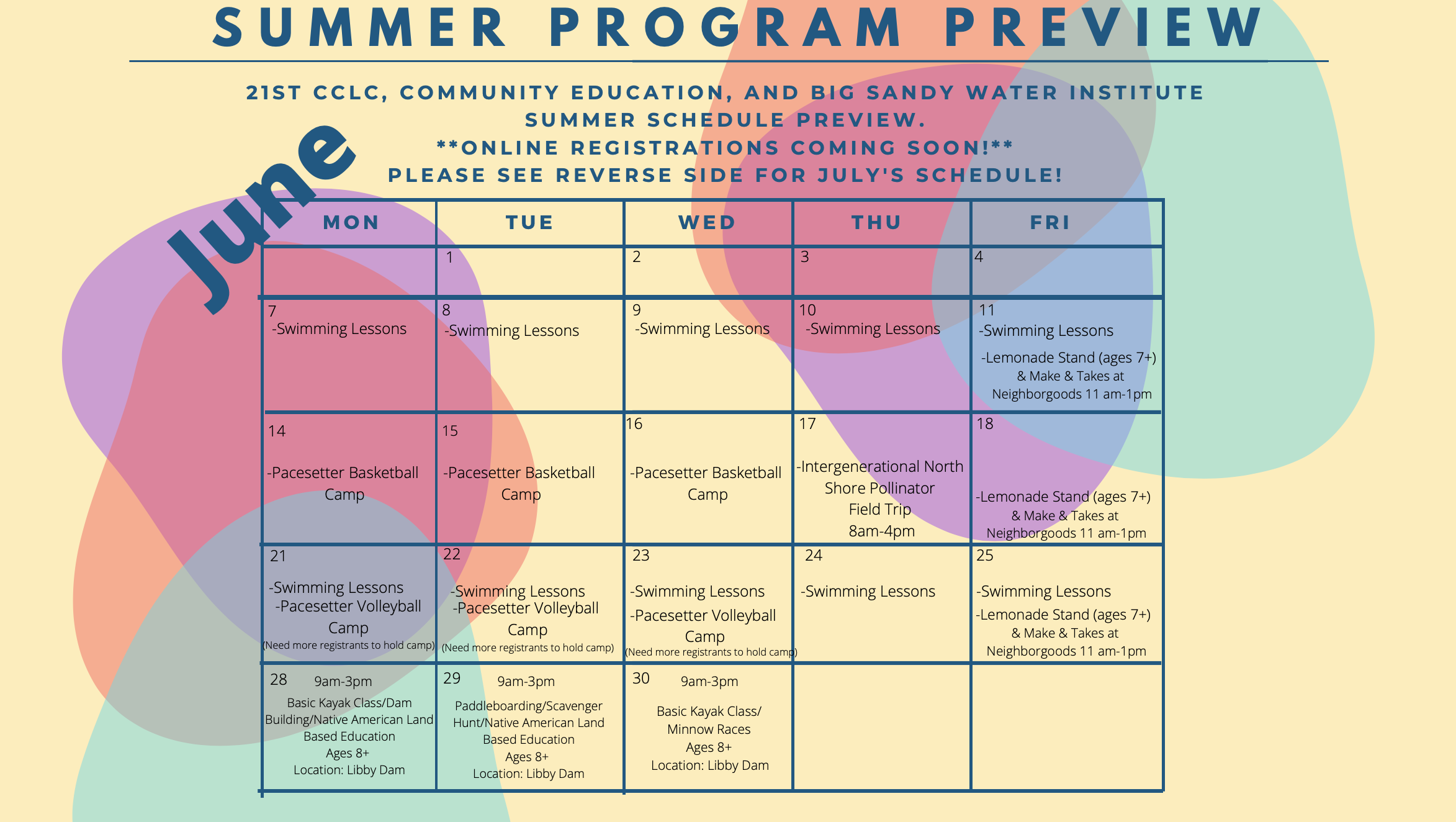 Check out this fun-filled summer for our youth! To download a PDF version of the preview, click here.
Registration links can be found below. Additional programming will be listed below as it becomes available!
NeighborGoods is your place to connect! Here is what is happening at NeighborGoods this summer:

Student Led Lemonade Stands & Family Make & Takes
Fridays from 11:00am-1:00pm
Grab & Go Bins
Family activity packs will be available for pick up and check out.
Call or stop by for additional information or to sign up to run the lemonade stand or check out a bin.
96 N Maddy St.
McGregor, MN 55760
Phone: 218-768-2040
Have you heard about the Ultimate Social Club yet? The Ultimate Social Club meets weekly on Mondays at 11:00am in the building connected to Neighborgoods on Main Street. Follow the Ultimate Social Club on Facebook to stay updated on events or email ademenge@isd4.org to find out more.